Parting out my 03 Z400. Everything is going. please give me 1-3 days to ship parts cause i have not boxed anything up. All Prices are without shipping. Have not weighed anything yet, but if you are interested i will make sure to give you the best shipping price.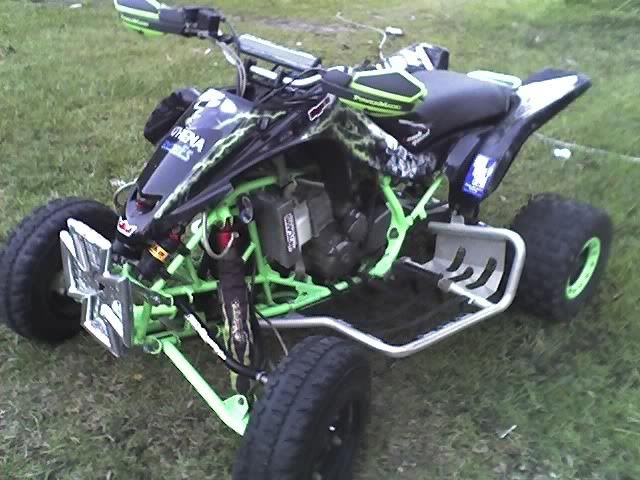 Engine - Athena 434, DRZ, Hotcams, Kibblewhite valves an springs, DID cam chain, always kept up on the oil change. Still runs like a beast. Oil reservor comes with it. - 1250
Elka front shocks long travels - 500
Elka Rear shock - 400
JRD A-Arms extended for long travel upper an lower - 400
Upper - 400
Yoshi full exhaust - 250
FCR 39 Carb an comes with an ESR intake an filter - 200
Front Hubs - 80
Houser Extended Swing Arm - 500
Black Laker Plastics - 300
Rear tires an bead locks, Tires are still almost new, not much ride time Kenda Klaws - 250
Power Radiator with fan - 250
Have other stuff like wiring harness an a few misc stuff...if i dont have it listed just shoot me a message. Dont know really what prices r fair...if im asking to much, give me an offer. everything that i have is listed in my signature at the bottom.