Discussion Starter
•
#1
•
Good morning,
I'm having some issues with my Z400, it ran OK (not great) until the point when I fell off it in pretty grand style, since i've replaced a few things (bars, starter motor, oil & filter, spark plug, throttle cable).
I've been out on it once since but it would NOT start with the starter motor, it would bump if you gave it enough effort but soon after the throttle stuck wide open (cable frayed) and I parked it up until now when i've managed to get a new cable.
One thing I did notice, is that one of the wires to the throttle position sensor is pulled out of the connector, but I cannot find a wiring diagram that includes it to find out what it is meant to be, because it is loom side of the connector I was tempted on either bodging it for now to make sure i've got no more problems, or cutting the connector out completely and just soldering the wires in its place.
Could anyone please shed some light on this? It is getting very frustrating, and I want to make sure I haven't got a bigger issue as to it not starting (just keeps spinning over) than this wire.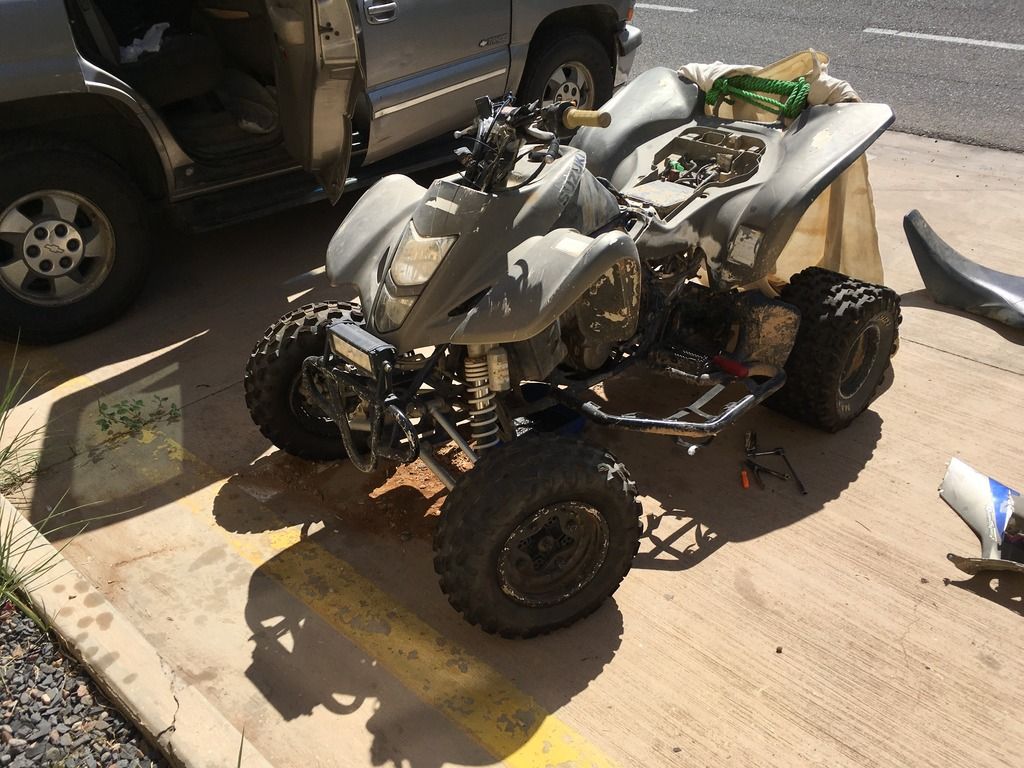 Thanks,
James.