There is no question that the 400ex boot flows much better.. I can't wait to finally get it installed and test it out. Hopefully I remember to take pics after i get it installed. I am running rich, so this may lean me out a little hehe
Here is the 400ex boot, pretty straight through...
Here is a stock z400 boot... Has some dirty screen in it guess to block big particulates...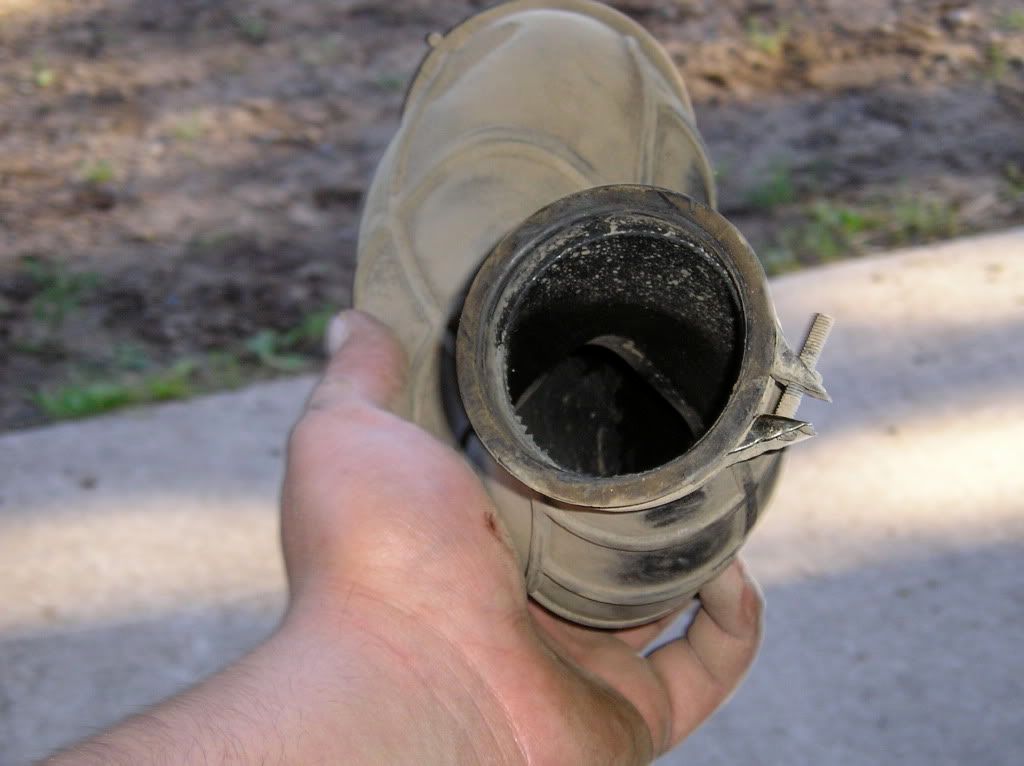 The 400ex boot is huge compared to the stock z's.
For some reason my boot was really kinked when I took it all apart, wasn't even sitting on the air box right
Wish I was near a dyno to see how this changes things..