Compared to the stock muffler, the aftermarket exhaust is designed to allow more air to pass through without any restrictions. The pipes of the majority of aftermarket systems often have bigger diameters than stock, allowing for increased airflow to move through more quickly. After tuning the engine, or altering the air to fuel mixture, you can achieve better performance.
Besides, the aftermarket exhaust system, such as this EVO M full exhaust system by Big Gun Exhaust, will produce much better engine sound. With more than a decade on the market, the EVO M Series exhausts are now perfect. The installation of such a system will provide substantial improvements in engine performance and rider satisfaction. Take a look at this line of systems for youth quads.
Big Gun Exhaust® - EVO M™ Full Exhaust System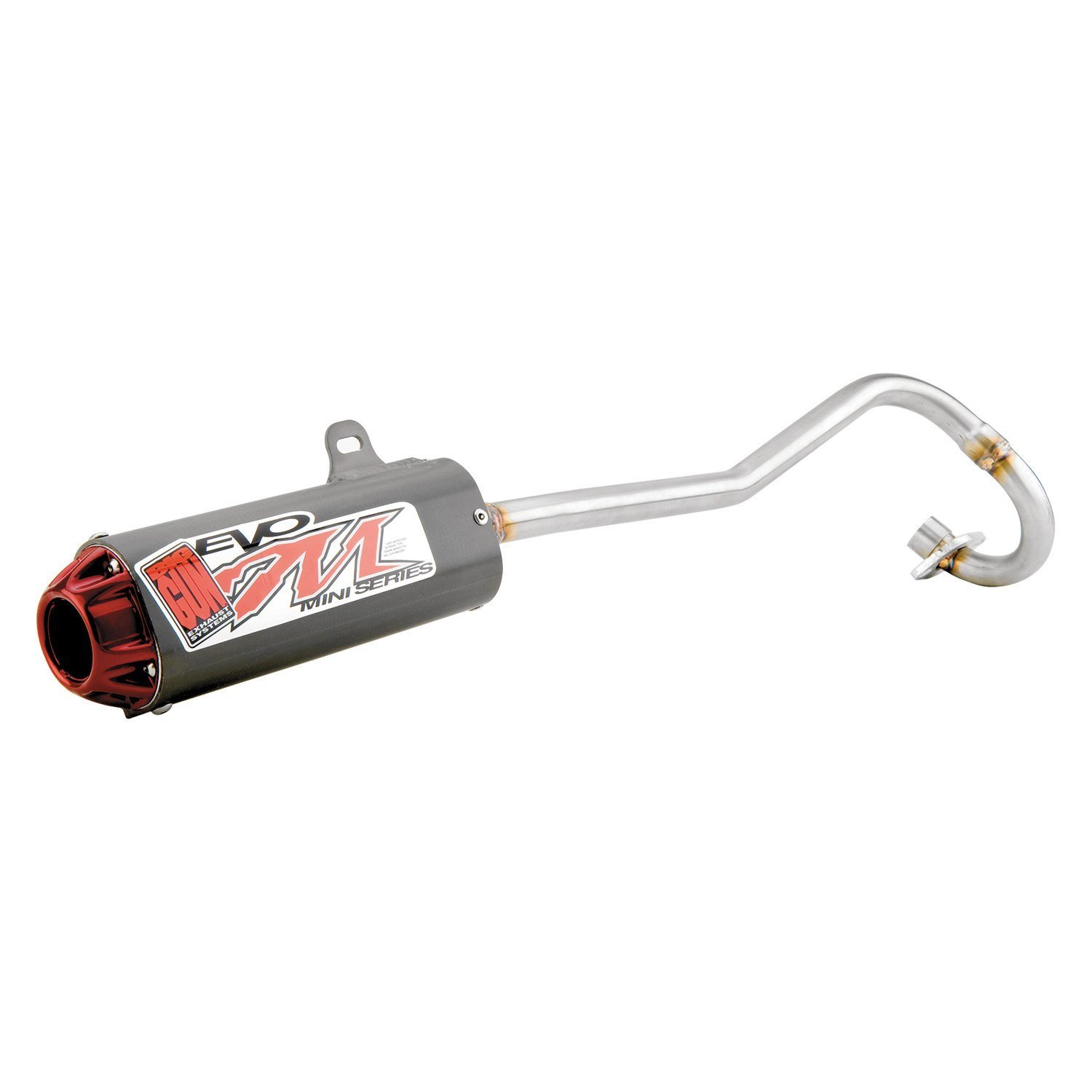 EVO M™ Exhaust System by Big Gun Exhaust®. At POWERSPORTSiD.Com You can find a comprehensive line of Big Gun Exhaust®. replacement and performance parts and accessories which ensure reliability and superior performance.

www.powersportsid.com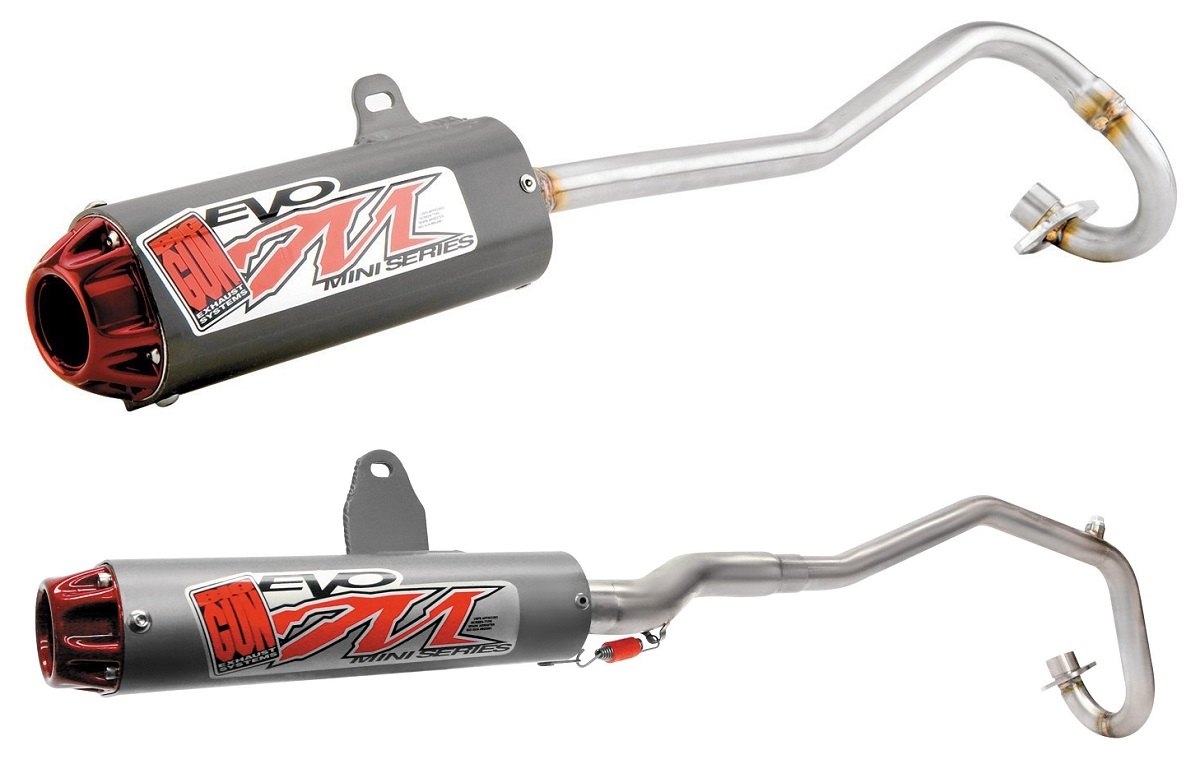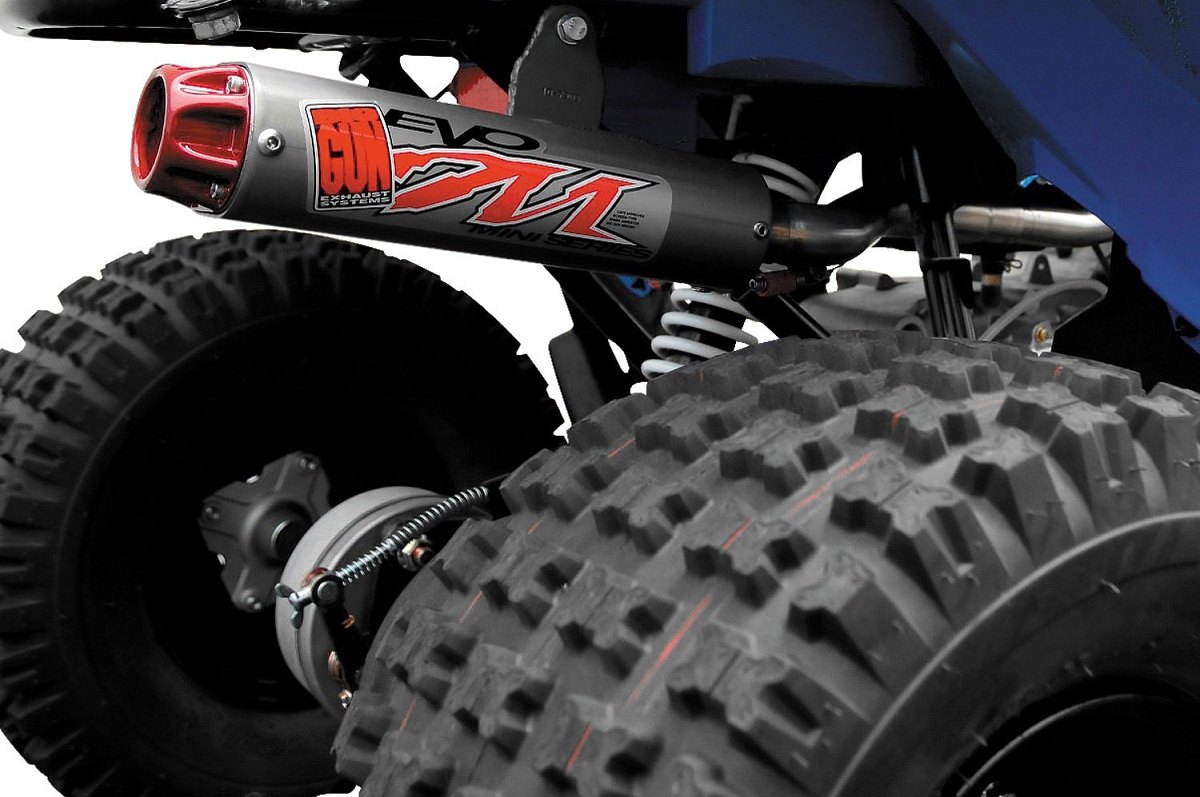 Fitment:
Suzuki
2019-2021 DR-Z 50 | 2008-2018 DR-Z 70 | 2007-2021 LTZ 90 Quadsport
Features:
• Made for various 50cc - 110cc models
• Hard anodized specialty aluminum muffler
• TIG welded 304 stainless steel mid pipe/head pipe
• Red powder coated stainless steel end tip
• Lighter than the stock exhaust system
• Significant horsepower and torque gains
• Sleek muffler design allows for maximum clearance
• Removable screen-type spark arrestor included
• Handmade in the USA
• 1 Year Limited Manufacturer's Warranty
Go to the product page at POWERSPORTSiD.com for more information.
To see the full catalog of Big Gun Exhaust Performance Parts and accessories click the link below:
Make your powersports experience the best it can be with Big Gun Exhaust. Click here and choose from top brand name products without the top prices that are ready to ship to your door.

www.powersportsid.com
If you have any questions, feel free to ask them here, in a PM, or call our tech experts at 888.903.4348