Well fellas I never thought this day would come. I'm going to part out my beast of a bike. We have no riding areas and I'm tired of it not getting any love from me anymore, plus I just trip over it in my shop so it's gotta go. Income tax season is upon us so I hope I timed it right. I'm in no hurry so if you need to make payments we can set that up. If you say you want it, be prepared to send me a deposit if you can't pay all at once. That will give me time to pull the engine off the bike and get a crate built for it and packaged up. Here's some tid bits.
This engine makes a lot of power. A lot. It is very rideable and isn't like a drag engine. It has a lot of low end tq so it's completely rideable in any situation. It runs on pump 93 octane. It starts up easily and will idle all day without overheating with the stock cooling system. I built this engine to be reliable, last and be fast. In other words to have fun. I spared no expense donit either. I don't remember how much money is in this thing but it's a lot. I would like someone to get this whole package so it's perfectly tuned. I had I Dyno tuned and the ignition is optimized and so is the carb.
If you want your riding buddies to hate you, then this is the motor for you. If your arms are too short, this motor will stretch them out for you lol
Here's a parts list from memory. I'm sure I'm forgetting this.
Billet cylinder
Cp piston
Webs cams custom grinds
Adjustable sprockets
RD high quality valve spring
Titanium valves
Titanium wrist pin
Cometic cylinder spacer
Custom build stroker crank and custom long rod
Heavily ported and modified head
Longer timing chain
Modified tensioner that won't stretch the chain
Titanium spring retainers
Head studs
Barnett carbon fiber clutch
Clutch lockout (does not affect drivability at all)
Custom quick change clutch cover
Custom modified hsr 48mm carb with adjustable power jet
Powder coated cases
Powder coated clear on the billet cylinder
Powder coated side covers
Stainless bolt kit
Drz lighter flywheel
Dyna programmable ignition and comes with program cable
Heavy duty starter clutch
***no starter***
I'm not starting the partout on the bike until the engine is sold. I will remove stuff off the engine to make it more affordable but I'd rather it go as a whole because it all works in harmony as it is. $2500 obo shipped in the United States only.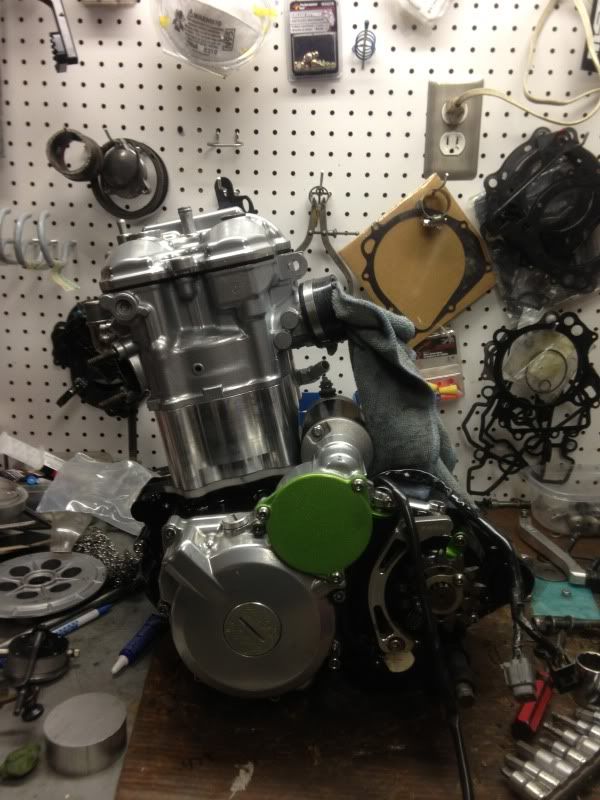 Here's A walk around video of it idling and you can see the engine well in this video
https://youtu.be/i0-pQ14OLu4