GALFER FRONT and REAR Wave Rotor SPECIAL COMBO BLOW OUT
LTD. TIME ONLY SPECIAL SALE

PURCHASE (2) Front Galfer Wave Rotors at our

Sale

Price

- $575 ..... And Get a $119 Discount off the REAR Wave Rotor.
For Most applications this is a FREE REAR Wave Rotor.
UPDATE this DEAL IS GOING TO BE OFFERED THROUGH the END of AUGUST
SALE ENDS AUG 31, 2012 @ 5 P.M. EST
>>
GALFER SPECIAL
<<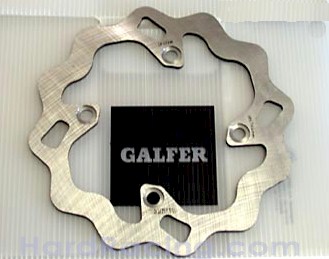 .
.