Discussion Starter
•
#1
•
Well my fcr carb off of a yfz450 was no way in heck going to mount up to my drz boot, it was hitting the fat stock headstay.
My options were to make a longer boot or a smaller headstay. I opted for the smaller headstay because it would make it more roomy to get the carb on and off for jetting. I may still put
Cataway's extended carb to head boot
on.
You need a welder, grinder, metal cutting saw/chop saw, some 3/4" round stock pipe tubing, and a drill with 3/8 bit, and some fabrication skillz
I measured up the stock headstay.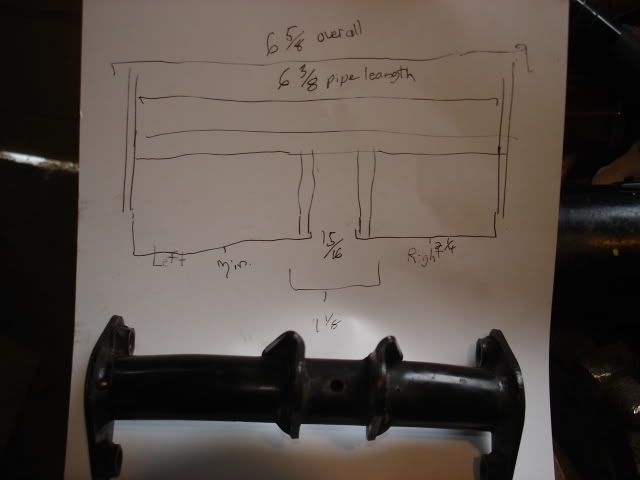 Then I cut the ends off with a sawzaw, I cut as close as I could.
heres what it should look like cut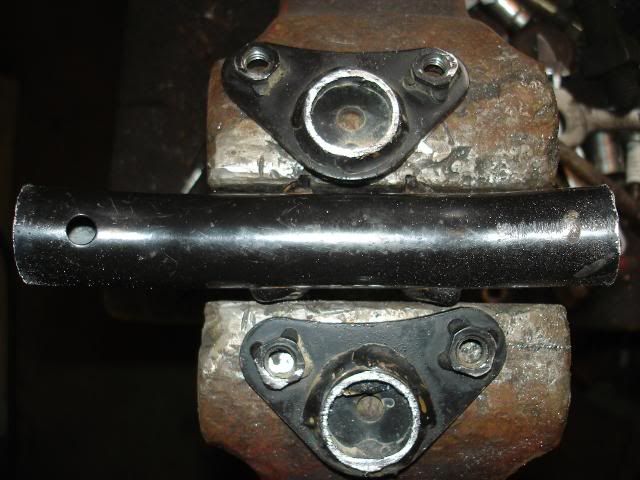 Grind the excess weld from the tube off
You should have left what looks like this: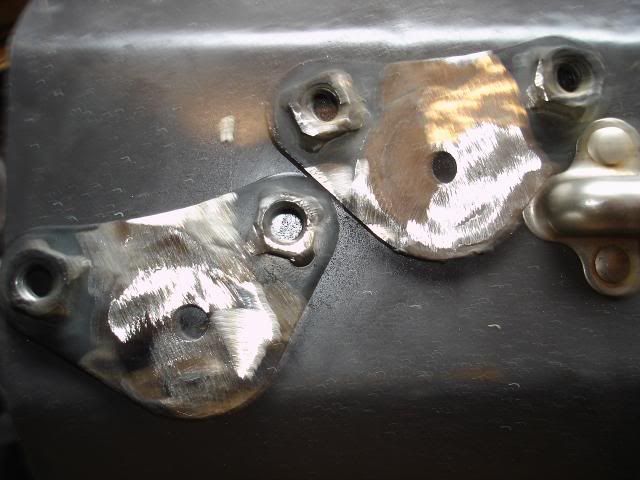 Cut a piece of 3/4 OD pipe a tad longer than 6 3/8" long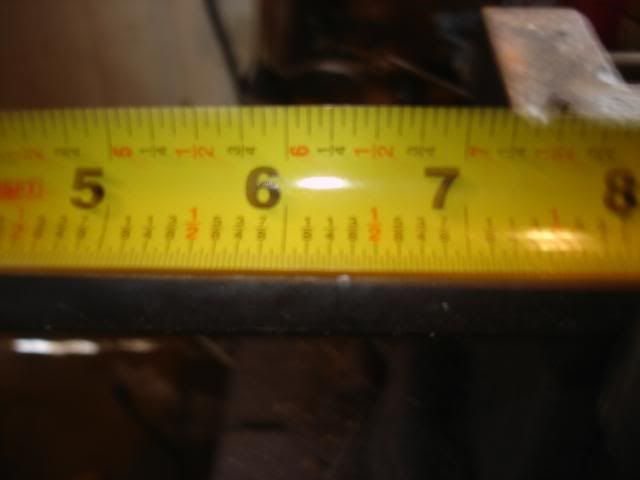 Heres what you should have now: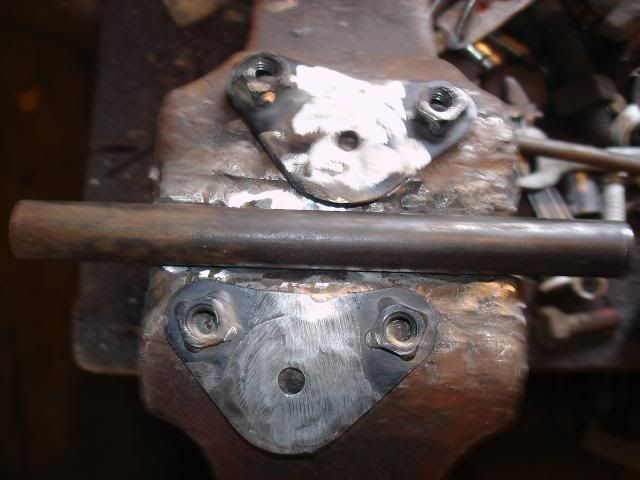 Sight up the rod on the end tab so it is about 3/16 or so from the edge so there is room for the weld bead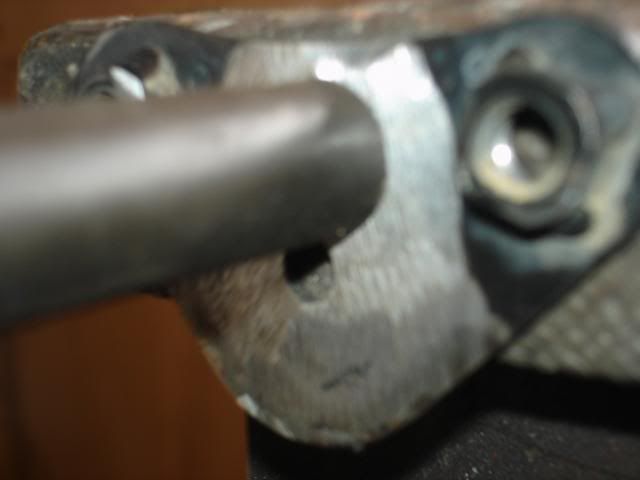 Weld it on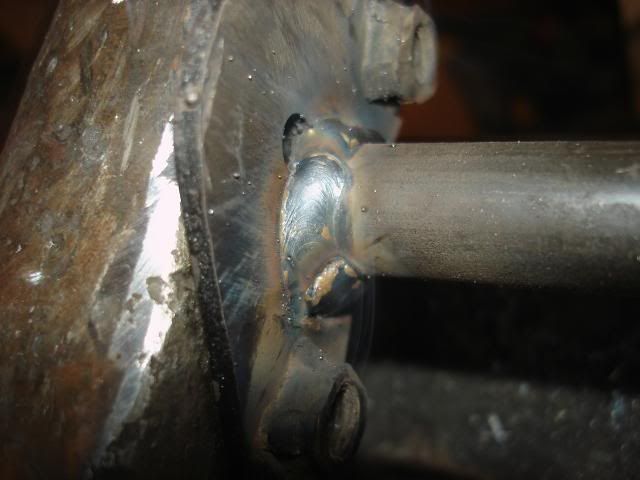 Go bolt it up and sight up the other one and make sure it all lines up, you may have to bend the rod a little bit before you weld the second one on.....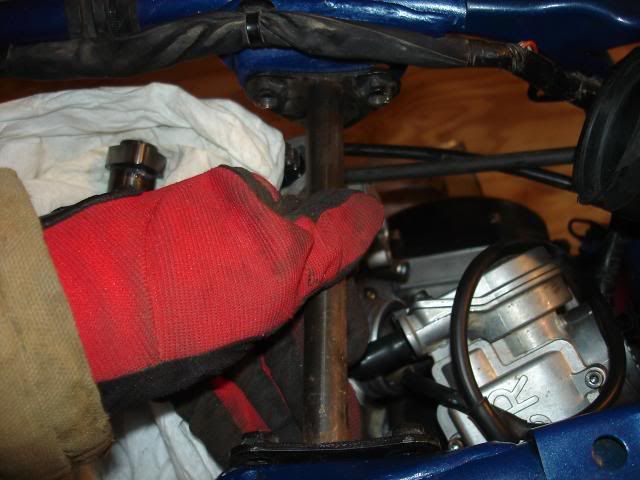 You should have plenty of clearance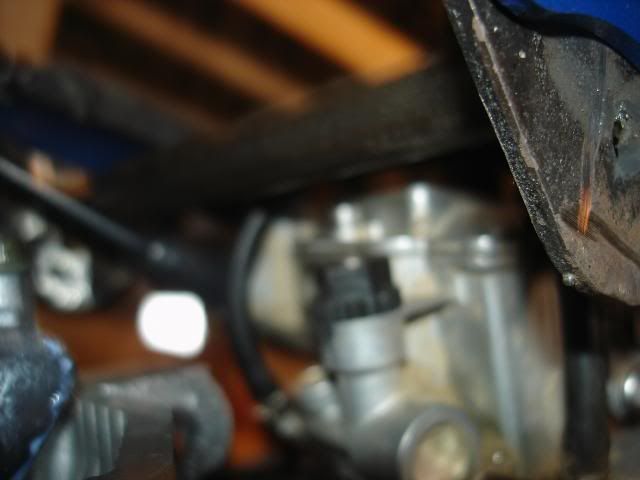 Weld the second tab on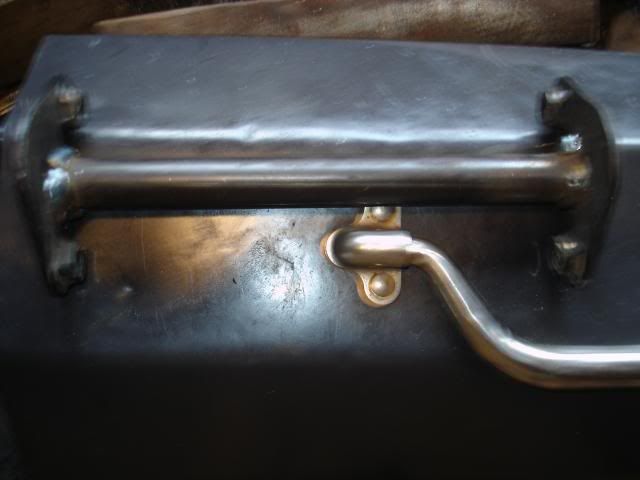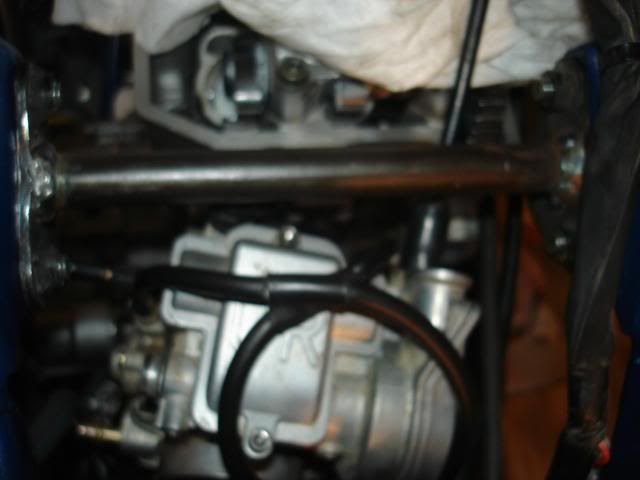 I measured up for the tabs, start out at around 2 1/2" long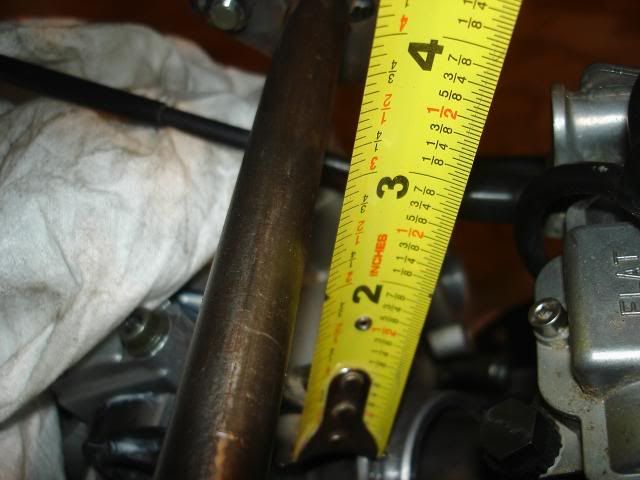 I made tabs out of round stock and smashed the ends....I think these are one of the strongest ways of doing it, but whatever you think will work will work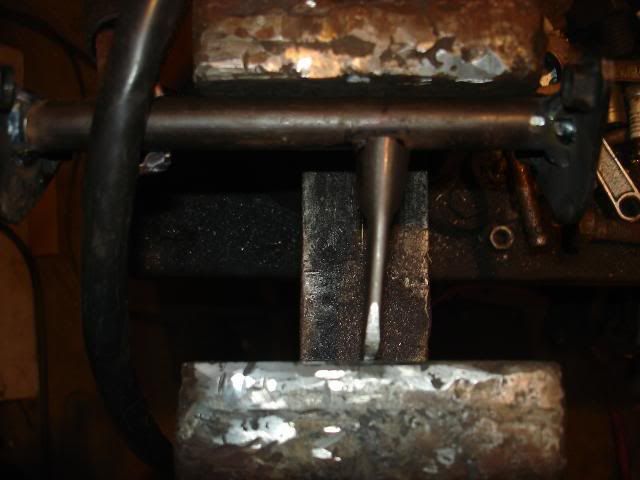 It was a PITA to figure out how to get the tabs on at the right angle......I traced around them with marker while the headstay was bolted in the frame. Once I got the right tab on, I drilled the hole.
Cover the intake and carb or whatever so shavings don't get anywhere they shouldn't. Notice my dumazz didn't cover the cam chain tensioner hole:lol
Then I drilled the other hole in the vise:
Bolted up:
Amount of cleance you will have: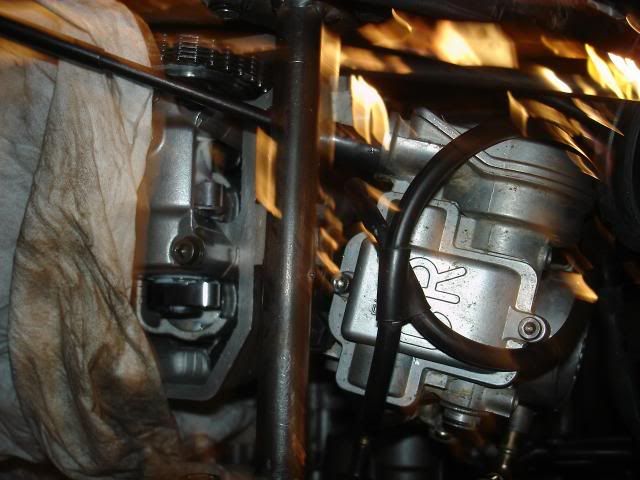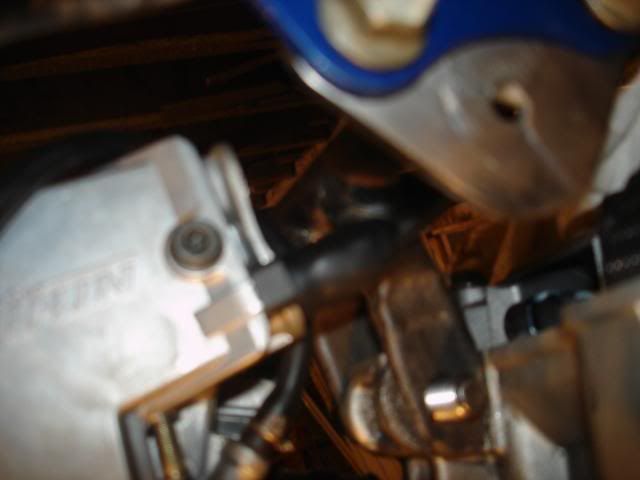 semi-finished product VS old fatty tube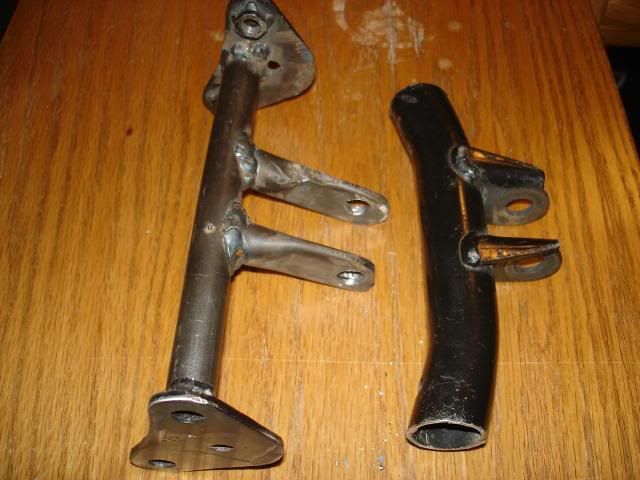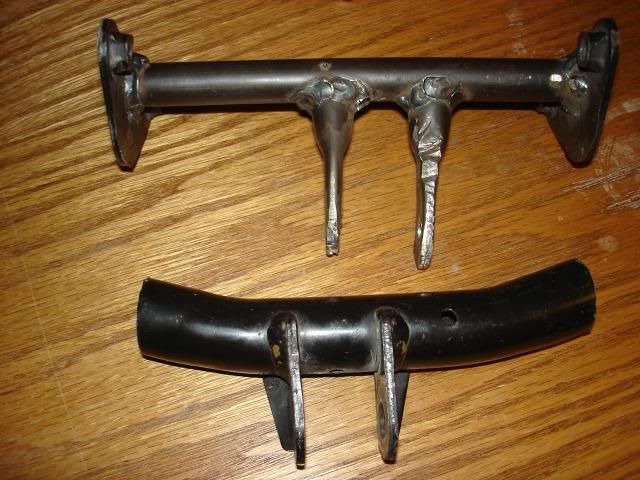 It looks a little rough, but I ground down some stuff today, and it will be getting powdercoated very soon, I'll post some purdy pictures. I am very happy with it and it saved me about $50 bucks. There is plenty of room for the carb, about 3/8-1/2in gap.
UPDATED WITH FINISHED PICTURE