Discussion Starter
•
#1
•
This thread is from all the combine info from this site put into one post. Im not trying to take credit for anyones ideas, just putting them in a how to with pic's to help the next guy! maybe it should get pinned for the guy a year from now?
WHAT YOU NEED:
*2003-2004 uses ricky stator honda joints [RS3002]
*2005 and up uses ricky stator yamaha joints [RS3003]
(Other stuff may work including tie rod ends from your whatever in the back yard but the ones above work great and are a ball joint maid for an atv at 20 bucks each)
*M16X1.5 mm tap for any year(15 bucks)
* 2-M16X1.5 jam nuts or cut down the ones they come with.
*9/16 drill bit and some smaller sizes to work up to the 9/16 final size
*touch up paint
*lock tite
* about 2-3 hours of time per side
LETS GET STARTED
Remove your lower joint with a fork, puller, or hit it with a hammer, no matter, its junk anyway! Then remove the arm.I don't recommend trying to do it on the quad!!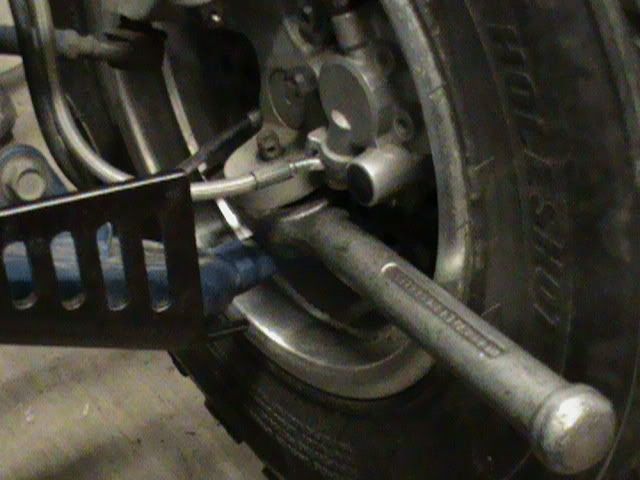 Tape the dust caps on so they don't fall off.
find center of the ball joint to the back of the arm.
Cut the old joint off at 1/8 inch past where the taper stops. If you are unsure if you can cut it right, cut it right were the taper starts and finish with a grinder. At this spot you will meet up with the factory hole from behind.
Secure the arm to the bench so it can't move around.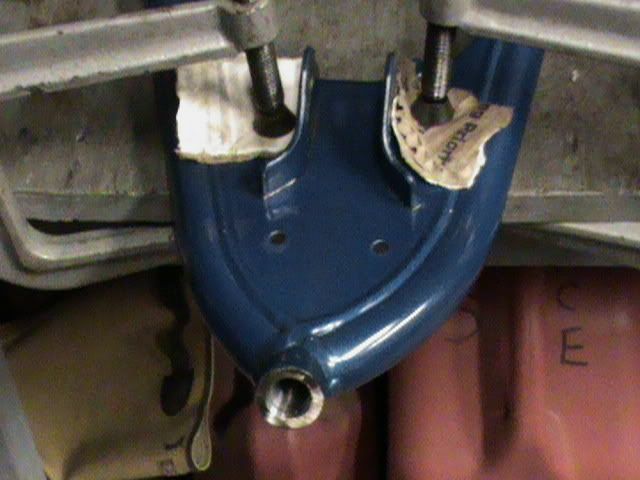 Now drill with a SHARP 1/2 inch bit from the front, then the SHARP 9/16. Go slow, check as you go, and use cutting oil. If you push to hard you will wreck your bit, this is hard steel!
Once you have a nice 9/16 hole get your tap and cutting oil or tap lube and very slowly tap the hole. Turn the tap 1/4 turn at a time and back off to clean the thread. YOU MUST TAKE YOUR TIME!
Now thread the new joint in and make sure the nut fits flush. If it doesn't, hit if with the grinder and run the tap to re-clean the thread.
Paint so it doesn't rust.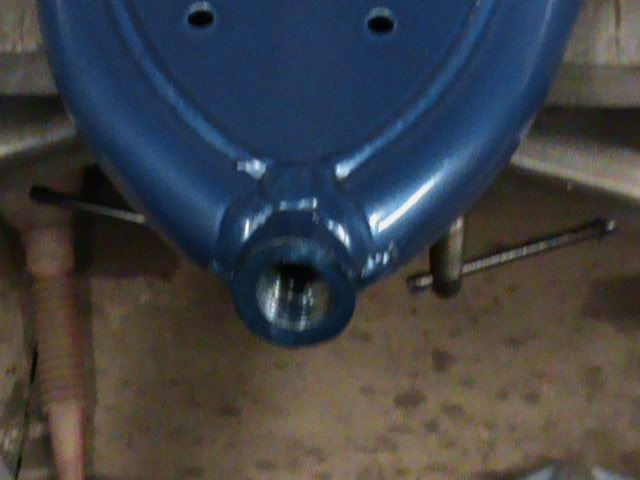 Now make sure you have the same space end to end as when you started and snug the nut. You will want to get a jam nut of cut yours down to get exactly back to factory spec. The ones that come with it are too wide.
Install with some lock-tite, make sure everything is tight and take a big breath, Your done!!!