So, we have some BLOWOUT POWER COMMANDER PCIIIUSB's For ALL Different makes and models
Only a few left of each. So as usual. First come First Serve.
If your interested, don't wait. Or they could be all gone.
BLOW OUT PRICE… Only - $219
(that's over $160 Discount)
Suzuki 02-07 GSX1300 PCIIIusb
Suzuki 2008 King Quad 750 PCIIIusb
Suzuki 07-08 King Quad 450 PCIIIusb
Suzuki 2008 RMZ450 PCIIIusb
Kawasaki 06-07 ZX14R PCIIIusb
Kawasaki 2008 ZX14R PCIIIusb
Yamaha 2008 R6 PCIIIusb
Yamaha 2008 Rhino 700 PCIIIusb
Yamaha 06-08 Apex Snowmobile PCIIIusb
Ducati 2008 1098R PCIIIusb
Click here to order:

http://hardracing.com/PowerCommand.htm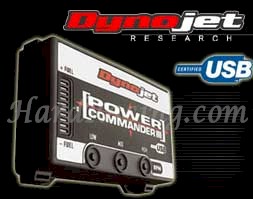 .