Discussion Starter
•
#1
•
So , im getting ready for the summer for our quads rebuild, im intend to split the cases and do some other mods .
the quads that i already split the cases in , thier cases were trash so i didnt use case splitter tool (i hammer them out),nor the cranckshaft installer tool , (I freeze the cranck and heat the bearing ) , is it worth to invest the 150-200$ , in those tools ?(tusk case seperator and tusk crack installer)
, does it make the job realy accurate and ez? or it unnecessary?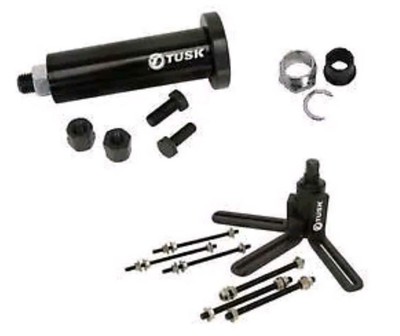 The Tusk crankcase splitter / separator is an indispensable tool if you are performing a bottom-end engine rebuild. It makes the process of splitting a case a breeze and will work like a charm for most 2-stroke and 4-stroke vertically split crankcases – especially since the tool's adjustable...